Tapestry of Secrets (Paperback)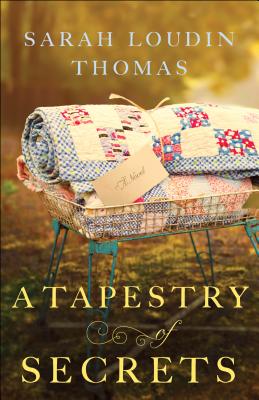 $14.99

Usually Ships in 1-5 Days
Description
---
This Decade-Spanning Novel of Family and Faith Will Delight

Now in her eighties, Perla Phillips has carried a secret since she was eighteen years old. When she sees her granddaughter, Ella, struggling for perfection, she decides to share her secret to show that God can use even the biggest mistakes for good. But before she can reveal what happened during that summer sixty years ago, she has a debilitating stroke.

Carrying a secret of her own, Ella arrives back in Wise, West Virgina, to help her aunt Sadie care for Perla. Both know the woman wanted to tell them something, but she's now locked in silence. Together they begin looking into the past, but they may learn more than they expected.

Will they have the courage to share their hearts? Or will the truth remain buried forever?
About the Author
---
Sarah Loudin Thomas is a fundraiser for a children's ministry and has written for Mountain Homes Southern Style and Now & Then magazines, as well as The Asheville Citizen-Times. She is the author of Miracle in a Dry Season and Until the Harvest. She holds a BA in English from Coastal Carolina University. She and her husband reside in North Carolina. She can be found online at www.sarahloudinthomas.com.